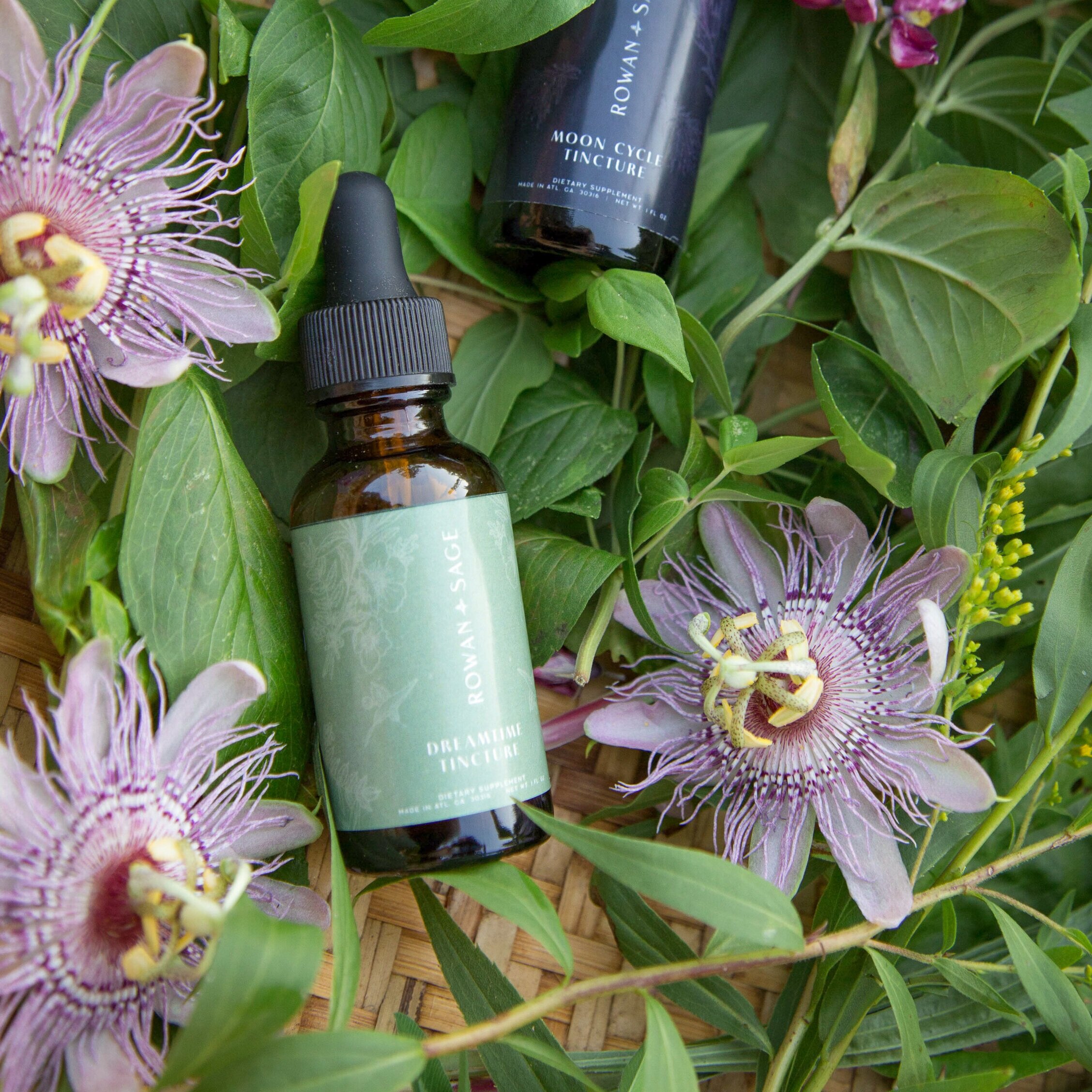 Dreamtime Tincture
A classic pairing of herbs for dreamtime, Valerian & Passionflower balanced with a bit of soothing Lavender. Valerian has been used for thousands of years as a relaxant, mild sedative, and effective sleep aid, especially when sleep disturbances are caused by muscle tension or anxiety. Passionflower is a powerful ally for resting the mind as well, assisting with insomnia rooted in worry, overwork, or restlessness. This Dreamtime Blend helps you get to sleep and stay asleep, without feeling groggy the following morning.
To Use: Take 10-30 drops as needed.
Ingredients: Homegrown Valerian Root (Valeriana officinalis), Wildcrafted Passionflower Vines & Flowers (Passiflora incarnata), Organic Lavender (Lavandula angustifolia), Certified Gluten Free Alcohol.
Safety: A small percentage of people experience stimulation or anxiety when taking Valerian. Valerian shouldn't be used when driving or operating machinery. Do not take with alcohol or other sedatives. Avoid valerian when taking medications that are metabolized in the liver.

Disclosure: This information has not been evaluated by the Food and Drug Administration and is not intended to diagnose, treat, cure, or prevent any disease. Consult with a qualified healthcare practitioner before using herbal products, particularly if you are pregnant, nursing, or on any medications.
This listing is for a 1 oz Glass Amber Bottle with Dropper.
Only 2 available
Reviews and Testimonials:
"So useful for celestial wanderers who often have a hard time falling asleep at night! A little secret…I sometimes use a few drops of this potion to soothe my anxiety on extra stressful days! This is some powerful stuff!" - Kirsten, ★★★★★
You Might Also Like